Changing a Trademark From One Word to Two, or Two Words to One
Trademark applications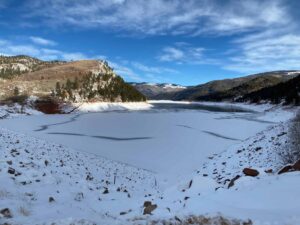 frequently are filed and then need to be amended slightly. Changing a trademark can be straightforward. Sometimes these amendments are to change the identification of goods or services for the application, or to change the way the mark is described.
Sometimes, though, the trademark itself needs to be amended. This always needs to be done with extreme care and planning. This need usually arises in the context of an intent-to-use application, where an entity files a trademark application on a mark it is planning to use. Sometimes, the company or person is planning on using one form of a mark but then when the product actually goes to market, the form changes. Many times, I've seen a mark get filed as one word or as two words and then need to be switched to two words or one word, respectively. In other words, an application may be filed in the form ONE TWO and then need to be changed to ONETWO, or be changed from ONETWO to ONE TWO.
Changes like this are often driven by the way the mark is eventually actually used in commerce. Of course, preferably these changes can be anticipated and dealt with early; the timing of the change within the course of prosecution of the application can affect the ability and ease of making the change. Since the mark is usually already being used, changing the actual trademark is usually not an option. In other words, re-branding to keep the trademark consistent with the application is usually not an option – the costs of new designs, new printing, new labels, new stickers, new stitching, etc. are prohibitive. So usually the trademark application must be amended.
I do not recommend making changes to the mark in the application without the assistance of a trademark attorney. Per the trademark examination rules, a proposed amendment cannot materially alter the mark. If an Examiner finds that a proposed amendment materially alters the mark, the Examiner will refuse to enter the amendment, and then the application's mark and the actual trademark will forever be inconsistent, leading ultimately to trademark application being abandoned. In some cases, depending on the timing of the amendment, the Examiner may not even be able to enter it, even if he or she would otherwise approve it. In other cases, it is better to file a response or a statement of use that shows the mark inconsistently, wait for the Examiner to raise the issue, and then respond.
Though changing the mark may seem like a very simple thing to do, it can have disastrous consequences, including abandonment of the application, and so careful planning and good counseling is absolutely necessary.