Trademark Scam Spoofs Trademark Office Phone Numbers
The Trademark Office just issued a warning this week about a new trademark scam.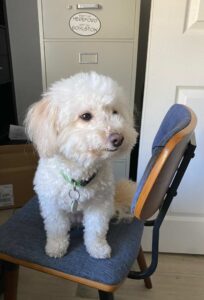 Trademark scams are nothing new; trademark owners have for years received mailings that appear to be from the Trademark Office but are from scam companies instead (I've written about other ones here and here and here).  However, scammers have recently started actually calling owners of trademark applications and registrations, falsely claiming to be employees with the Trademark Office.  The scammers spoof the phone line, which causes your phone to display a faked name, number, and location.
These call look like it's coming straight from Trademark Office.  The scammers then request personal information and fee payments.  People are falling victim to it because they do, indeed, have applications at the Trademark Office – the calls are not just random inquiries.
The US Patent and Trademark Office is a critical part of the federal government that helps to protect and promote innovation and creativity.  The Office is responsible for granting patents and trademarks to inventors, artists, and entrepreneurs to help them protect their ideas and creations.  This spoofing is especially dangerous because the call appears to be coming from such a trusted government agency.  Moreover, the scammers call people they know have business with the Trademark Office, so from the trademark owner's perspective, it is not completely unreasonable to receive such a call.
The Office has provided the following tips on their website (https://www.uspto.gov/subscription-center/2023/beware-spoofed-calls-impersonate-uspto) to help people avoid falling victim to these scams:
Do not give out personal information over the phone, especially in response to unsolicited calls.
If you receive a call from someone claiming to be from the USPTO, hang up and call the Trademark Assistance Center using a legitimate phone number; you can look this number independently on the USPTO website.
Do not respond to text messages or emails that ask for personal information. The USPTO never asks for sensitive information through text or email.
If you have already fallen victim to one of these scams, you can do these things:

Report it to the Federal Trade Commission (FTC) and file a complaint on their website at https://www.ftccomplaintassistant.gov.
Email TMScams@uspto.gov.The information will be sent to a Trademark Office task force investigating suspicious activity.
Contact your financial institutions, such as your bank or credit card company, to determine if you can dispute the charges.
Check with the Trademark Office or a license trademark attorney to confirm that your trademark application or registration has not been affected.
You can file a spoofed-call complaint with the Federal Communications Commission.
Contact your state consumer protection authorities and your state's Attorney General. Most states have the authority to investigate companies involved in deceptive solicitations.
This isn't the first type of trademark scam, and it won't be the last.  It is important to be vigilant and aware of the tactics used by scammers to try to trick you into giving them your personal and financial information.  By following the tips provided by the USPTO and being aware of the dangers of spoofed calls, you can help protect yourself and others from becoming victims of these scams.