Sonos Sues Google For Patent Infringement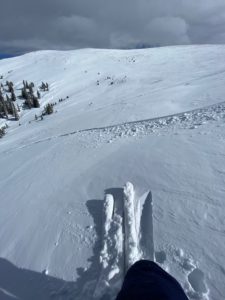 Sonos pioneered wireless multi-room audio in the early 2000s and first brought consumer products to the market in 2005.  Now it has taken on a juggernaut in smart home technology.  The battle highlights the need for – and difficulty of – foresight when drafting agreements governing intellectual property joint ventures.
Sonos sued Google for infringement of its patents covering smart speakers.  Sonos and Google had entered into a joint R&D venture to integrate Google Play Music into Sonos speakers, during which time Sonos shared a great deal of technological information with Google.  These ventures are common.  Sometimes, they end poorly, in litigation.  Sometimes, as happened here, the joint venture goes well but, a few years later, one of the parties comes out with products that are eerily similar to the other party's.
Sonos and Google will have to fight it out in court or, more likely, come to a settlement regarding future use of the IP.  Sonos has additionally filed a complaint in the International Trade Commission, seeking to prevent Google from importing some speakers into the country, on the grounds that the speakers violate Sonos's patents.  Patentees frequently take this double-pronged approach of filing an infringement suit in district court and a complaint with the ITC complaint.
Sonos has not flied suit against other manufacturers, such as Amazon, even though it is a potential target with its Echo products.  This may be because Amazon is a valuable retailer for Sonos's speakers, and it doesn't want to poke that bear.
This is not the first time that Google has been embroiled in such an action.  Over the past few years, Google's affiliated company Waymo has been fighting Uber over technology they say one of Uber's top autonomous car engineers – and former head of self-driving cars at Waymo – took from Google.
Cases such as these highlight a number of issues: how to properly handle background IP in a joint venture contract; how to deal with IP developed within a joint venture; whether and to what extent knowhow can be handled; how business relationships may affect a company's choices in pursuing a potential infringement claim.  These are all difficult issues to negotiate, and difficult issues to predict.  However, when writing a joint venture agreement, license agreement, or other agreement concerning patents, trade secrets, and knowhow, both sides must attempt to look into the future and consider both the positive and negative possible outcomes.