New Specimen Rules in Trademark Applications
On Friday, February 15th, a number of new specimen rules governing trademark applications went into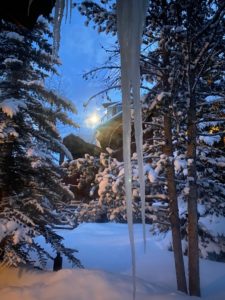 effect.
All trademark applications, and all correspondence in trademark applications and registrations, must now be filed electronically expect in limited circumstances.  The Trademark Office had been pushing stakeholders in this direction for years, most recently by significantly raising the cost of paper filing versus electronic filing.  However, now nearly all communications with the Trademark Office must be through the TEAS filing system or email (in certain limited circumstances).
In situations where the electronic filing system is unavailable (the Patent Office filing system frequently does down; the Trademark Office's system does so less often), then submissions may be made via fax.  Yes, fax.
As part of this change, the Trademark Office proposed that applicant's personal email addresses would have to be submitted and would be made public.  While we have always placed our firm email address on trademark applications as the official correspondence address for communications, this change is significant.  It spurred concern from many practitioners, who were worried that their clients would be spammed to no end.  Before last week, applicants receive spam paper solicitations, often with false information, fake deadlines, and large fee requests.  However, publishing a personal email address for each applicant would open the doors to widespread spamming.  So last week, I joined 198 other trademark attorneys in sending a letter to the Trademark Office explaining the consequences of this rule.  Thankfully, the Trademark Office rescinded this rule change on Thursday.  However, there has been talk since then that other systems at the Trademark Office are nevertheless requiring applicant email info.
The rule change has also affected specimens in trademark applications.  For specimens showing use of the mark with goods, the specimen must show use on the goods, on packaging for the goods, on labels or tags affixed to the goods, or on displays associated with the goods.  Previously, one could submit a photograph of a label or tag in isolation; that will only work now if the tag clearly shows the mark in actual use in commerce, such as by showing information like net weight, volume, UPC bar codes, ingredients.  Better practice is to simply show the goods with the tag of label affixed thereto.  As before, the specimen must show actual use; printer's proofs, artist renderings, computer or digital illustrations, and similar mockups will still not be sufficient.  For screengrabs or screenshots, specimens must now show the URL and print date.
It is possible that these rules will change.  I expect the Trademark Office to issue a revised rule regarding applicant email addresses soon, and hopefully it will maintain the privacy of that information.  Check back for updates.