CORONAVIRUS: US Patent and Trademark Office Response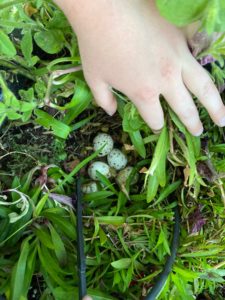 UPDATE: APRIL 28: The USPTO has updated its program which changes some of the information below regarding dates during the coronavirus pandemic. Read more here.
The US Patent and Trademark Office has made extensions available to filing, response, and fee deadlines in certain patent and trademark matters. The Office recognizes that the outbreak, and the economy impact thereof, have made it difficult or impossible for some entities to meet their deadlines. Applicants have been affected. Patent and trademark owners have been affected. Law firms and legal personnel have been affected. The Office is allowing some deadlines to be extended for 30 days under certain circumstances.
In all cases, a deadline can be extended only if the outbreak materially prevented or interfered with an on-time trademark filing, response, or fee payment. "Materially prevented" or "materially interfering" includes situations such as office closures, cash flow interruptions, lack of access to files or other materials, travel delays, personal or family illness, or other similar circumstances. Further, only certain people can claim the extension: the person affected by the outbreak must be a practitioner, applicant, registrant, or other person associated with the filing or fee.  Lastly, only deadline falling within certain dates will qualify.
If you request an extension, you need to do so explicitly and conspicuously; if the request is hidden, it will probably be delayed or may even
be missed completely. This will require further follow-up by you with the Patent and Trademark Office to make sure it gets processed – just extra work from you during a time when you don't need more on your plate, if you're being truthful that the outbreak has affected you. And of course, you must be truthful when making the statement. It is a good idea to at least internally and carefully document the circumstances that are preventing the filing from being made on time, and then to keep those detailed records in case a question about their veracity ever arises. I predict that in five to ten years, some patents and trademarks could be invalidated in litigation because a COVID-19 extension was taken but shouldn't have, or because the legitimacy of the conditions around the delay could not be shown.
An extended deadline window starts the day after the original deadline. That is day 1. Day 30 – the end of the window – is 30 business days afterward, so long as day 30 is not a weekend or federal holiday. If it is, then the extended deadline falls to the next regular business day.
I'm publishing more information about the US Patent and Trademark Office's response to coronavirus this week. In the meantime, you can contact patent and trademark attorney Tom Galvani at 602-281-6481.  During the pandemic, Tom is working remotely and will likely return your call from a 435 number.  Videoconferencing is also available.