Fee Changes at the Patent Office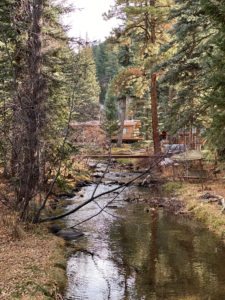 The Patent Office has raised many of its fees.
The Office attempted to soften this fee increase by explaining that it is the first raise in almost three years, it nevertheless comes in the midst of a pandemic where many are struggling to meet their financial obligations. Larger companies may not be greatly affected, but smaller companies, start-ups (especially self-funded ones), and independent inventors are disproportionately impacted by these fee changes. It is somewhat disappointing to see Office continue with these changes despite the current economic situation of most Americans.
Nevertheless, the Patent Office is largely self-funded and budgeted, and it is not immune to rising operational costs. As a consequence of mandated internal reviews of fees, costs, and revenues, the Office determined that fee adjustments were necessary to adjust to increasing costs and to provide necessary resources for its internal operations. In setting fees, the Office attempts to not just cover its current costs but its projected costs for the next several years. Thus, the hike feels steep now because it is, in part, set to off-set future fees. Most fees increased by approximately 5 percent, though some increased by quite a bit more.
Below I cover the fees for some of the more-commonly used actions. There are a number of changes to fees that I have not included here (more info is available at this link).  I've quoted the below fees at the small entity rate.
Adjusted Fees
Provisional Application Filing Fees increased from $140 to $150
Utility Patent Application Filing Fees increased from $785 to $830
Track One Requests for Expedited Examination increased from $2,000 to $2,100
Rocket Docket requests increased from $450 to $800
Design Patent Application Filing Fees increased from $480 to $510
International Application Transmittal Fees increased from $120 to $130
International Application Search Fees increased from $1,040 to $1,090
International Preliminary Examination Fees increased from $300 to $320
Extensions for Responses increased $10 to $80, depending on the length of extension
Terminal Disclaimers increased from $160 to $170
RCE fees increased from $650 to $680
Notice of Appeals increased from $400 to $420
Petitions to Revive Abandoned Applications increased from $1000 to $1050
Utility Patent Issue fees increased from $500 to $600
Design Patent Issue fees increased from $350 to $370
3.5 Year Maintenance Fees increased from $800 to $1,000
7.5 Year Maintenance Fees increased from $1,800 to $1,880
11.5 Year Maintenance Fees increased from $3,700 to $3,850
Maintenance Fee Surcharge (for late maintenance payments) increased from $80 to $250
New Fees
Non-DOCX Filing Surcharge is a new fee at $200. The Office is beginning to require patent application documents be filed in DOCX format. This surcharge will not go into effect into 2022, however.
Discontinued Fees
The Office dropped fees for a bunch of actions and reports that are very infrequently used.